---
Things for Sale
This document was last updated on 30 October 2003. (Ver. 1.2)
---
Links to things for sale will appear here
Sorry, the 1971 Valiant is not for Sale. However, you're welcome to view images of it here.
Model : Valiant, 4 door
Year : 1971
Miles : 68,291
Color : exterior = brown; interior = black
Description Stop the Presses! This Valiant is running again! She has a brand new rebuilt engine, new battery, hoses, belts, and more.
She has very good tires, a new Midas tail pipe and exhaust pipe in May 1994 (49,499 miles) and Midas muffler in December 1995 (57,795 miles), and new Midas Master Brake Cylinder and brake shoes in June 1996 (60,349 miles). She has the original paint, which is pretty good in most places. She also has a good spare tire, seat belts, jack, AM and FM radios and speakers. She is quite clean throughout, and shows little rust.
Here's a machine which fell into bad company who didn't love her or appreciate her as she deserves. However, love and attention have made her happy once again.
She had a bad day with a larger vehicle and suffered a smashed right front fender. A replacement has been found. She has three hub caps. Her detailing has come unglued on the left side.
---
Photos of the Lovely '71 Valiant (pre-motor rebuilding).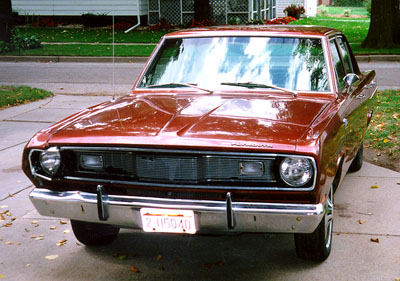 The front of the car.

---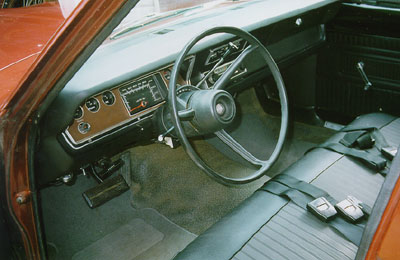 Driver's side, showing a very clean interior.

---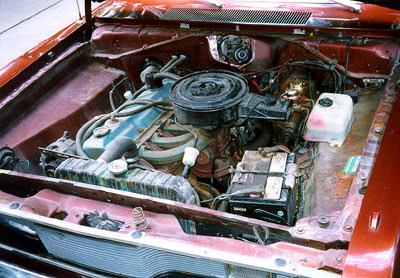 The engine compartment (with old motor).

---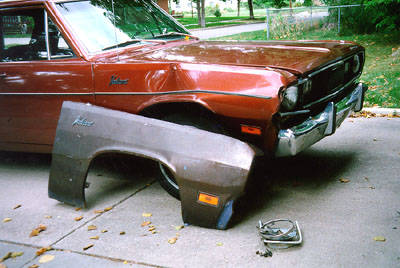 The front right side, showing the replacement fender and hardware.

---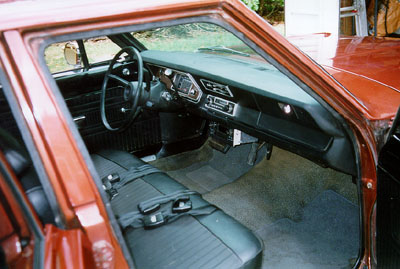 The passenger side.

---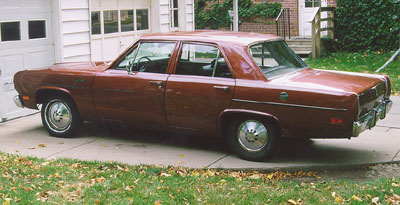 The left side.

---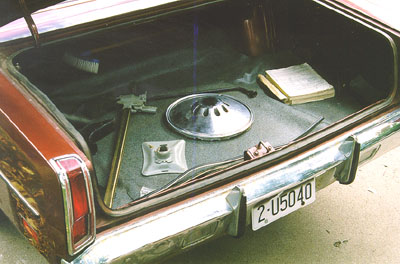 The trunk (boot) showing jack, hub cap, left side detailing.

---
---